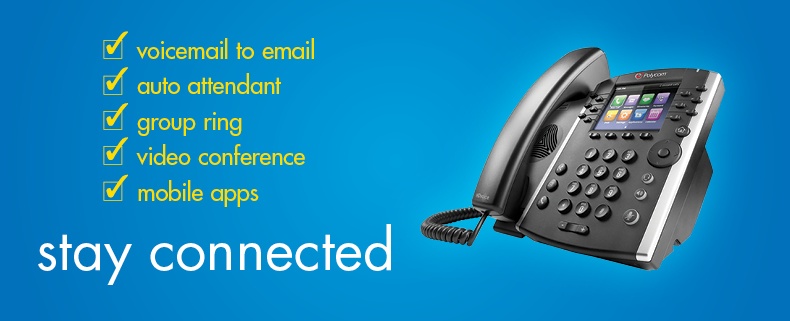 When looking for ways to give your business a competitive advantage, you can't leave any stone unturned. Like any other aspect of your company, even the phone system can be a game changer.
With so many ways to communicate, phones are often overlooked or taken for granted, but the telephone is still a valuable lifeline for almost any business — tying you, suppliers, clients and customers together.
Unlike websites and email, phone calls are a very personal way to connect, and having an easy, optimized experience across the board is a benefit to any business that can't be overstated — or marginalized.

Technology is constantly improving the way our businesses run, and new technologies frequently present opportunity for advancement. Just as computers replaced typewriters and emails replaced faxes, voice over Internet protocol (VoIP) phone systems offer countless improvements over a traditional phone system.

Ritter's VoIP phone system, Managed Voice, gives you immense control over high-tech features for a fraction of the cost of a typical landline. You can control features such as voicemail to email, auto attendant, group ring, and find me/follow me; plus our phone systems have simple software interfaces that allow routine maintenance to be performed.

Managed Voice lets you easily change numbers, add extensions and manage call logs — all without having to go through any extra barriers. Additionally, no matter the scale of your business, the lower cost makes it a simple way to free up funds for you to reinvest in other areas of your business.

The phone system might not be the first place you think of improving your business, but it can be one of the easiest upgrades — adding ease to management and improved experiences for employees, customers and clients.