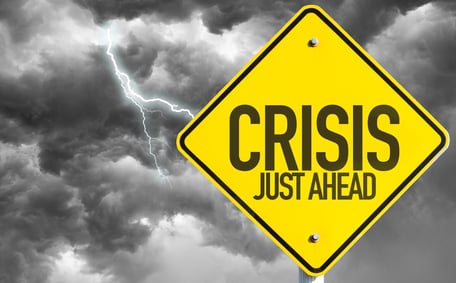 Mike poured his life savings and years of hard work into his business, and now it's all gone. During the extreme cold that hit the area last month, a pipe burst in Mike's office building, and the resulting flood caused significant damage. His customer database, billing information and inventory log were all destroyed, leaving Mike scrambling to get his business running again.
The saddest part of Mike's story? His situation could have easily been avoided, if only he had established a disaster recovery plan. Every business, no matter how big or small, needs to protect itself from the unexpected. If Mike had safeguarded his company by purchasing an affordable disaster recovery plan, he could have quickly and easily recovered all of his information and been right back to business as usual. Instead, he finds himself trying to pick up the pieces to a puzzle he may never be able to fully reconstruct.
Whether it's flooding, a tornado, an earthquake, a fire or even a burglary or power outage, your business data could potentially vanish in an instant, and you need to be prepared.
So what's your plan? Ritter Communications has resources that allow you to quickly and easily restore business operations following a disruptive event, minimalizing the negative effects of downtime. Even a few minutes of downtime can cost a business thousands of dollars, so it's crucial that business owners protect themselves.
A Ritter team member can find the perfect technology solution for you, and for a reasonable monthly fee, you can sleep easy at night knowing all of your business's most vital information is protected. Our products are simple and secure. They don't require a large capital investment, and there's no hardware required. When you partner with Ritter, you have full access to our best-in-breed cloud technologies without the hassle of having to manage the service yourself.
To learn more about the benefits of Ritter's Disaster Recovery as a Service, click here to schedule a consultation with one of our technology experts. If you don't, it could cost you everything.