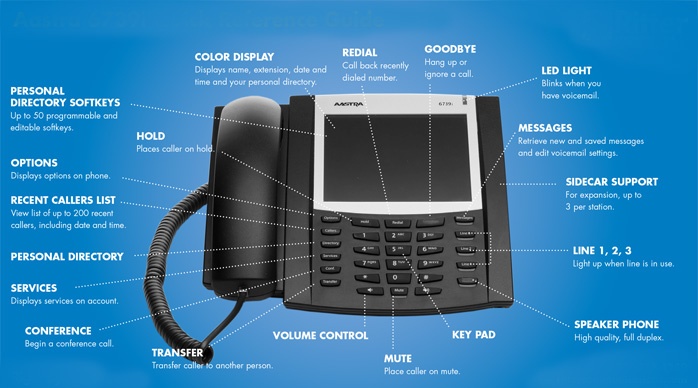 Managed Voice, or managed PBX, phone systems are growing in popularity. They're scalable, dependable, and have the features you really want. Business owners are looking at these reasons and realizing they're a shrewd choice.
There are a number of benefits to a managed phone system, but the three primary reasons businesses give for using a Managed Voice phone system are listed below.
By a large margin, the number one reason businesses are installing a managed voice phone system is that they require no large, up-front capital expense. A new phone system can be very expensive and many businesses just don't want to shell out that much cash. In a managed system, the provider makes the equipment investment, and then leases it to the business at an affordable monthly rate. This simplifies budgeting, frees capital, and keeps the company from having a depreciating asset.
The second advantage is latest technology. We want the latest cell phone from Apple, Motorola, or Samsung, but settle for an office phone that's stuck in decades long past. We carry a smart phone, but have a dumb phone parked on our desk. A managed solution provides the latest technology that you really want, without spending the money you want to invest elsewhere in the business.
The third reason is hands free maintenance. It is a "managed" phone system. You don't have to worry about maintaining the system. You can administer a lot of your own features, but your provider handles all service, repairs, updates, and upgrades. It's all included. If a phone malfunctions, the provider replaces it, and they're available around the clock and calendar to handle whatever else may arise.
No large cash payouts, latest technology, and your provider handles the upkeep. Managed Voice a smart phone system and a smart business decision.