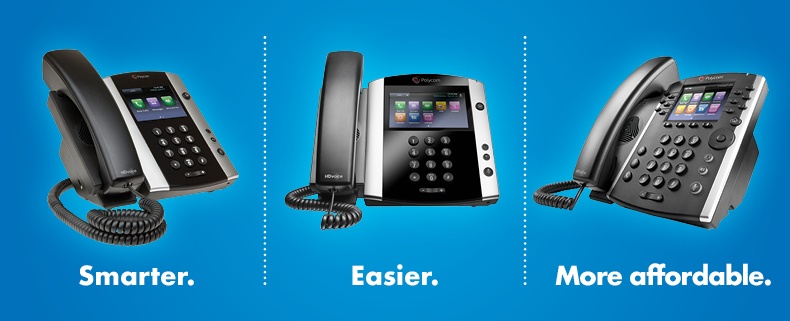 Businesses expand, contract and constantly change. Even if a business remains consistent, clients and technology will continue to advance. Like it or not, change is always happening, so it's essential that the phone system that connects your business to your clients changes as well. A landline and an answering machine won't cut it in 2016.
Managed Voice, Ritter Communications' most advanced VoIP phone system to date, has everything a business needs to keep things running smoothly. By using a VoIP system, you'll have a number of improvements over a traditional landline. Yes, you'll save money and stay up to date with the latest technological features and abilities, but you'll also be able to customize and upgrade your phone system.
As the world becomes more connected, advanced phone options continue to raise the customer service bar higher. VoIP systems allow your business to stay in touch with customers on your terms. Each employee receives their own phone number, allowing customers to connect with them directly. Gone are the days of unhappy potential customers running through endless phone trees, dead-end voicemails and countless on-hold periods.
Of course with Managed Voice, all of this is scalable, so you pay only for what you need. VoIP technology gives you a leg up over a traditional phone system, with software and tools that allow you to perfectly tailor your customer's experience, letting your phone do what it was built to do – connect customers to your business.
A good business phone goes beyond reaching clients – it makes internal communication easy as well. Conference lines and group dialing simplify meetings, while direct lines organize and streamline incoming calls. And when you're out of the office, you'll feel at ease knowing your voicemails are sent to your email and can be checked from anywhere in the world. With the added ability to swap things out on the fly, you can truly tailor your phone system to your business needs, even if they change down the road.
Managed Voice offers the business solutions of a VoIP phone system, without the upfront costs and maintenance fees. We're making business phone systems affordable for companies of any size with servers, lines, phones and more bundled into one low monthly fee.