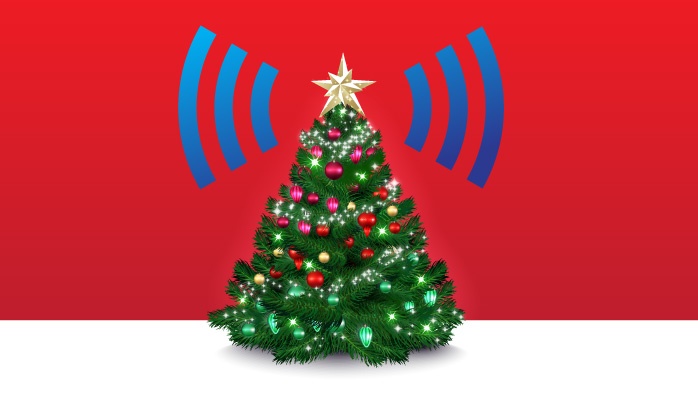 I have forgotten batteries for so many Christmas toys that it is now one of those things that I immediately associate with Christmas. Even now that my kids are older and have "toys" that don't require double-As, they still come to mind when I'm making my list. Going Christmas shopping…don't forget the batteries.
Lately, high speed internet is more of a concern than batteries. Like so many of you, our family has added new Wi-Fi devices every Christmas for the last few years. This year is no exception; we are adding another cell phone as well as another tablet. Since they're all rechargeable, I don't have to worry about batteries. That is, however, two more devices that will be competing for the precious bandwidth in our home.
I started wondering if we are going to have enough Internet. After taking an audit of all the internet-sucking devices in our house I realized that we really don't have enough. Sure we have so many megabits per second, but when you divide it by the number of devices that will be drawing bandwidth, it slows each individual device down to ridiculous speeds. The Christmas factor only adds to the data drain. The kids will be home for two weeks; all day-streaming and surfing. Family and friends will come to visit and bring their devices with them. Ah, the joys of the connected, holiday season.
I see a call to our Internet provider in my future. I wonder if they have a holiday package. They probably don't, but it's time to upgrade anyway. When everyone is at home and on, the speeds have sagged. It's time.
If you're giving toys with batteries, make sure you have extras. If you're giving Wi-Fi devices, make sure you have enough bandwidth to go around.
I want to wish you a very Merry Christmas, and happy streaming all year long.