February 8, 2017
Three Steps to Quick and Easy Internet Troubleshooting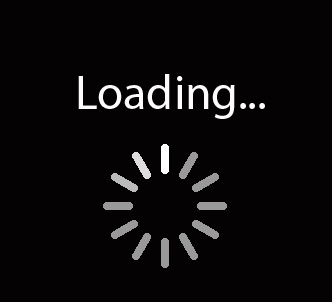 If you spend much time in front of a screen, you probably know the dreaded feeling: that circle in the middle of your monitor that won't stop spinning or the blue line that just crawls across the top of your browser as you anticipate reaching your desired destination.
A slow or lagging internet connection may be caused by an equipment issue, so before you reach out to your internet service provider to see if you're experiencing a problem with your service, try these easy steps.
Power Cycle Your Modem and Router – Just like you occasionally restart your computer and smart phone, you need to do the same with your internet equipment every once in a while. Simply unplug your modem and router and wait 30 seconds. Plug your modem back in first! Your router receives information from your modem that it disperses to your devices, so your modem has to be operating in order to send that signal to the router. It will take a few seconds for your modem to power back up, and it's important that all the lights on your modem are flashing before you plug your router back in.

'Release & Renew' Your Devices – This step basically refreshes your devices' connection to your internet signal. Rather than restarting your entire device (laptop, smart phone or tablet), you can simply "release and renew" your connection. For your smartphones and tablets, just turn your WiFi connection off, wait a few seconds and turn it back on.

For Windows devices like personal computers, go to the lower right corner and locate the network connections icon. Right click on the icon, and you'll see a "Troubleshoot Connections" option. Select that option, and your computer will look for fixes to any connection issue.



The "wireless connections" button for Windows devices (which we've circled in red in the image above) is located in the lower right corner of your screen.



Don't Move Your Modem! – You may have read that your modem's physical location can impact the strength of your WiFi signal, but we discourage customers from moving their modem to another place in their home. When one of our technicians installs your service, they only configure the outlets you're using when they set up your equipment. In effort to retain your signal strength, our techs streamline your internet service to one outlet. If you move your modem to an outlet that hasn't been configured, it won't receive the signal necessary to operate your devices. Make sure your modem is connected to the outlet that our technician set up for you. If it isn't, moving it back to its original location may provide a simple fix.
If you follow these three recommendations and are still experiencing issues, it is time to call your service provider and work with the support team to further troubleshoot and resolve the issue.