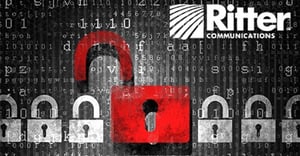 We've previously shared reasons why it's extremely important to password protect your home Wi-Fi network. A recent story from WATN in Memphis sheds light on the importance of protecting EVERY device in your home that's connected to the internet.
WATN ran a story about a Russian website that allows people to view security footage of thousands of homes and businesses around the world. The piece showed footage of kids playing in their back yard and businessmen gathering in their office for a meeting.
When WATN contacted the people running the site, they felt no shame in their actions and blamed the camera owners for not using better passwords to protect the streams. In many cases, the users had not changed the password from the default one provided when they purchased the security equipment. That made it very easy to tamper and eventually share with the world.
You need to use a strong password on every device in your home that's connected to the internet. That includes your security cameras, doorbell cameras, smart home appliances, baby monitors as well as Google Home and Amazon devices like Echo Dot and Alexa.
This story serves as a good reminder of the importance of internet security. When you use weak passwords or don't protect your information at all, you may be leaving yourself susceptible to hackers. With very little effort, you can control access to who sees what's going on in your home, both literally and figuratively.