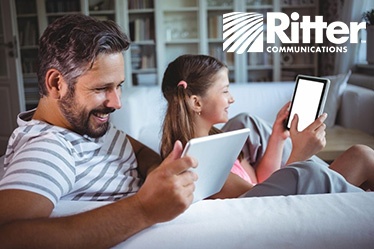 In today's instantaneous world, there are few things more frustrating than a lagging Wi-Fi signal. Whether you're trying to stream a video, upload photos or even send a message to a friend, the slightest delay can feel like an eternity.

Fortunately, there are a few quick, easy and affordable ways to improve your home Wi-Fi signal. If you keep seeing that spinning circle in the middle of your device, consider taking some action.

1. Upgrade Your Equipment

Technology – both the way it's delivered and the way it's received - changes quickly. To get optimal performance, you need to keep both your devices (laptops, tablets, smartphones) and the equipment used to deliver your internet signal – your modem and router – up-to-date.



If you're using a router that is more than a few years old, that's a good place to start. Until more recently, routers weren't made to handle what this New York Times story calls "the explosion of internet-connected devices." The number of devices in our homes has dramatically increased in the last five years, so we need to make sure we're using equipment that can give them optimal performance.

Is it time to upgrade your router?


2. Get a Booster

Even if you're operating new devices, it's possible that physical barriers in your home could be hampering your Wi-Fi signal. Certain items and materials in your house – like large appliances, drywall, insulation, and flooring – can impact your signal strength. In addition, your Wi-Fi signal can only reach so far. So if you have a large house and your router is on the first floor, you may see your connection quality drop when you're trying to stream a movie in the upstairs bedroom far away from your equipment.

For as little as $20, you can purchase a Wi-Fi range extender to boost your signal strength. The device, which is available at any major retailer, receives the wireless signal from your router and repeats it with powerful antennas to extend the reach of your Wi-Fi. Ritter Communications doesn't offer technical support for products purchased independently by our customers, but devices like WiFi extenders are compatible with our services.

3. Disconnect Inactive Devices

There's only so much room on your information highway, and just like the interstates we drive on, too much traffic can create congestion. The more devices you have accessing your Wi-Fi at one time, the slower your connection will be. So if you're watching a movie on your tablet, your son is playing an online video game, your daughter is streaming music and your spouse is surfing the web, you'll notice a difference in your signal strength.

It may be difficult to decrease your family's internet usage, but you can make sure devices are turned off when they're not being used so they're not impacting devices that are in use.

4. Lock It Up



There are a number of reasons why you need to password protect your home network, and the quality of your Wi-Fi experience is one of them. As we explained above, the more people using your signal, the slower it will be. If you allow everyone in your neighborhood to use your wireless, you'll see your Wi-Fi slow to a crawl. Make sure you have a password on your home network to limit its use to only the people in your house.