September 6, 2018
Need Help Finding The Game? Here's a Great Resource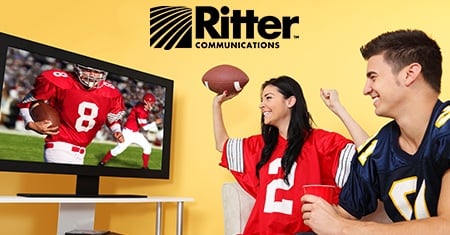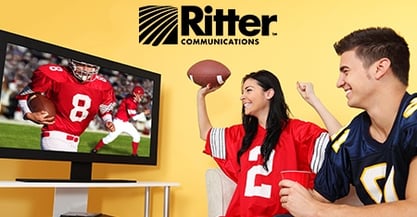 For some of us, the "most wonderful time of the year" arrives in early September rather than late December. Football season gives me plenty of reasons to bury myself in my couch at least six days or nights a week…or at least as many as my wife will let me!
With so many networks carrying games, it can sometimes be challenging to find the one you're looking for. Last fall, I discovered a great resource that helps me quickly find what teams are playing on what channel, a website called 506sports.com. The site lists the time, network and in most cases the announcers for every FBS (Football Bowl Subdivision) game each week. If the game is available through streaming only, it also provides that information. You can find this week's college lineup by clicking here.
While most college game are broadcast nationally, pro football is a little different. NFL games on Sundays air regionally. If you live in Michigan, your local affiliates will give you the Lions each week, and if you're in South Florida, you know you're getting the Dolphins whenever they're playing. When your area doesn't have a team affiliated with its region – places like Arkansas or many of the Midwest states – or your local team isn't playing, a network executive chooses the game they believe is most appealing to their viewership.
Each Wednesday during the season, 506sports.com publishes a map that shows what games each network is airing in each market area that week. Click here to view a coverage map for this weekend's NFL games.
Wondering how the NFL determines which networks carry which games? For national broadcasts, Fox has the Thursday night game, NBC carries Football Night In America on Sunday night and ESPN broadcasts Monday Night Football. On Sundays, CBS and Fox carry regional games at noon and 3 p.m. Central. There are a few exceptions, but most often, CBS carries games between two AFC teams and Fox has the NFC matchups. During an interdivision game – one that pits an AFC team against an NFC team – the network is determined by the road team's affiliation. For example, if the Cowboys (NFC) are at home against the Titans (AFC), CBS affiliates would have the game because the AFC team is the road team. If the Steelers were hosting the Saints it would be on a Fox affiliate because the road team is an NFC one.
Hopefully this information helps you find and enjoy your favorite teams this weekend. Happy New Year, football fans!